Grand Circle travel note, Day 5.
Until now, we saw the sunrise at Bryce Canyon, we had been running from early in the morning at Zion or Archie's NP. So, I was told by my wife "Black Tourism", so we decided reset today, we start slowly.
( I went to bed at the inn immediately after sightseeing in Monument Valley yesterday …. Although it is the Grand Circle that is only highlighted scenes, it is necessary to have a break ,,,)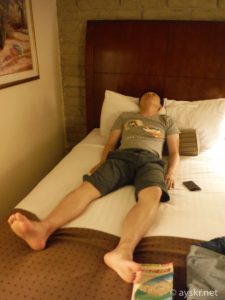 Laundry in Kayenta
In the morning we wash at the laundry in the city of Kayenta we stayed. Because the inn's laundry was out of order, I went outside but it was much more comfortable than the washing machine equipped in the hotel. The staff was stationed and taught us how to use.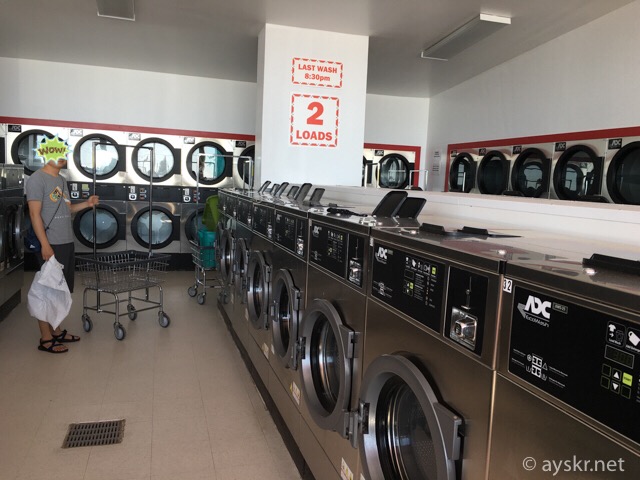 Lunch in Denny's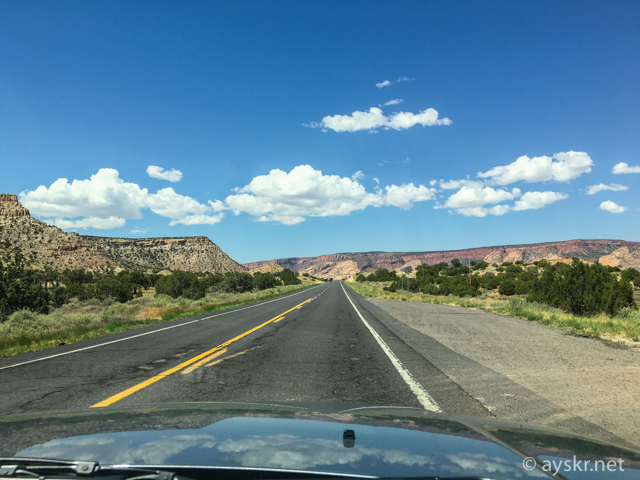 We will aim at the Grand Canyon from the city of Kayenta nearest to Monument Valley. It is about 3 hours drive.

Driving during the day is hot, too severe sunlight in the car. I was concerned about sunburn. In addition to the arm cover, we hid the sunny side with the outerwear and was overwhelmed.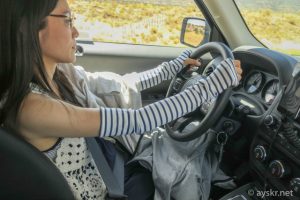 Let's try the chain store for today's lunch too! So I entered Denny's of Tuba City on the way . It is along the road of R160.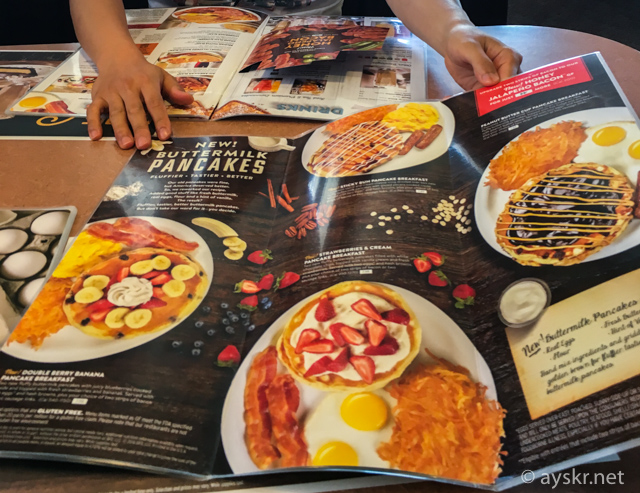 It was a completely different American menu that was different from Japanese shops, and it was fun to choose.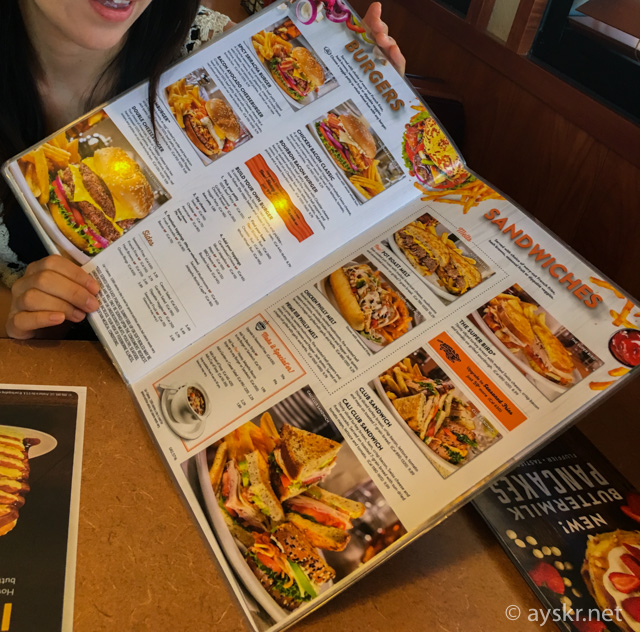 We ordered Chicken BBQ and meatball spaghetti. The potatoes and meat are delicious. Somehow spaghetti has garlic toast ,,,. Drinks were also big size, it was enough if two people needed one.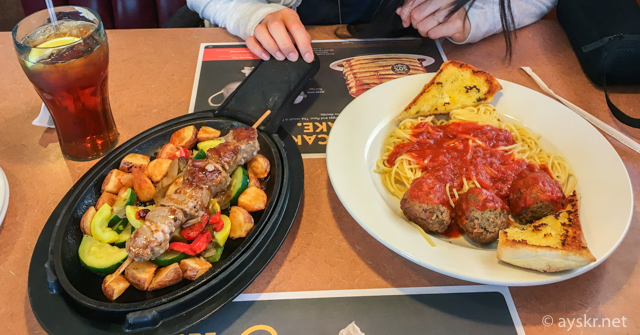 Cheap and easy to taste different cultures, we really liked it.Like in Japan, menus were usually with pictures, so I did not choose to be afraid. lol
Trading post
Beyond the Tuba city and Cameron, We drive further on a flat desert.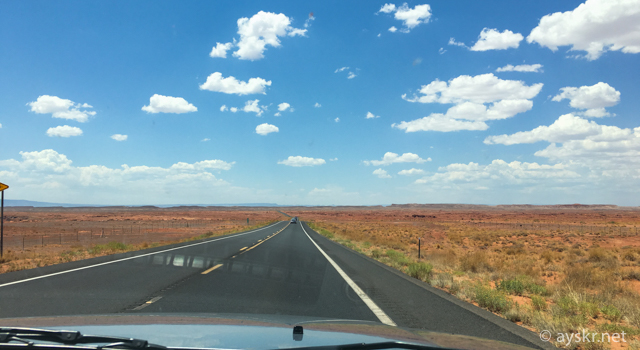 I found a small trading post near the Grand Canyon entrance, so we decided to stop by a little. I see something rips in the earth that looked flat. It is easy to find because the shops are usually installed in such a small sightseeing spot.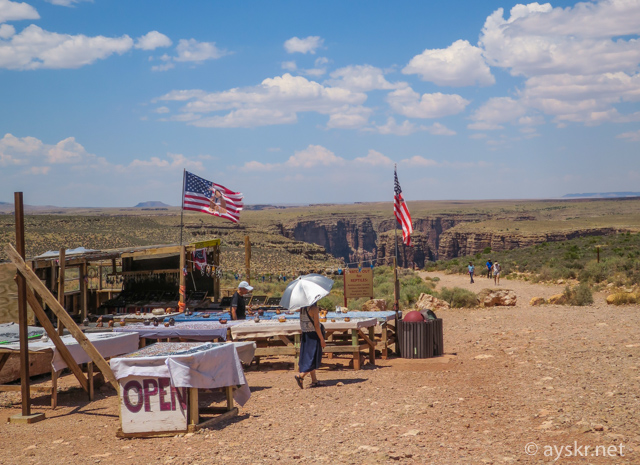 It was a small jewelry store operated by Native American.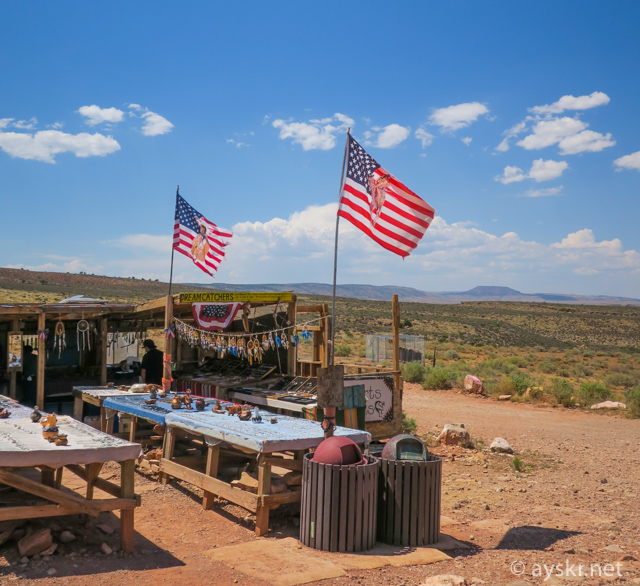 I also found a dream catcher.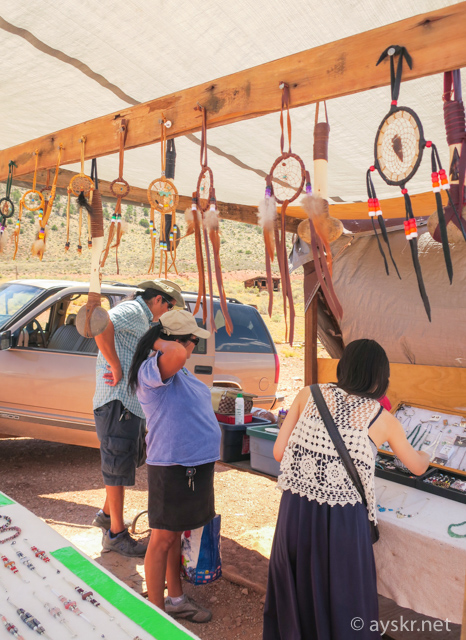 I tried going to see a rift in the store.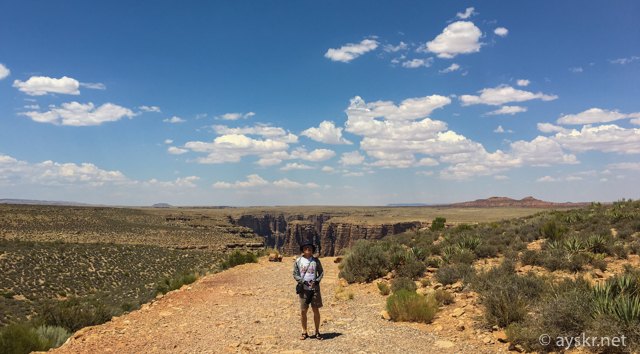 Because the altitude near the Grand Canyon is high, I suffered from the strongest sunlight on this trip. A parasol is required.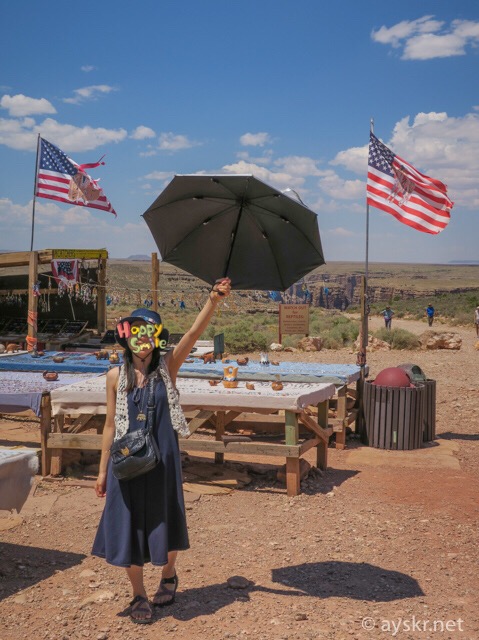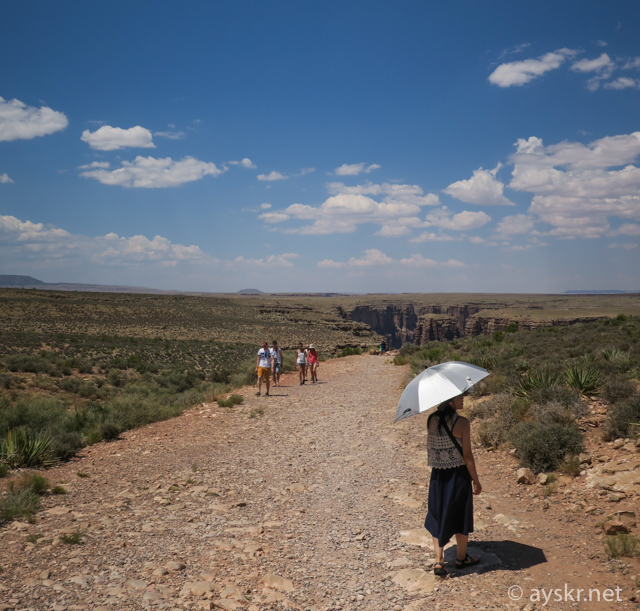 Ripples like Petit Grand Canyon. Is it a tributary of the Colorado River?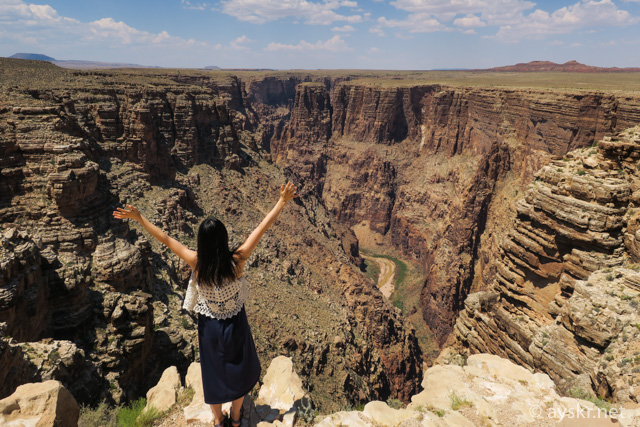 Even this alone is extremely powerful.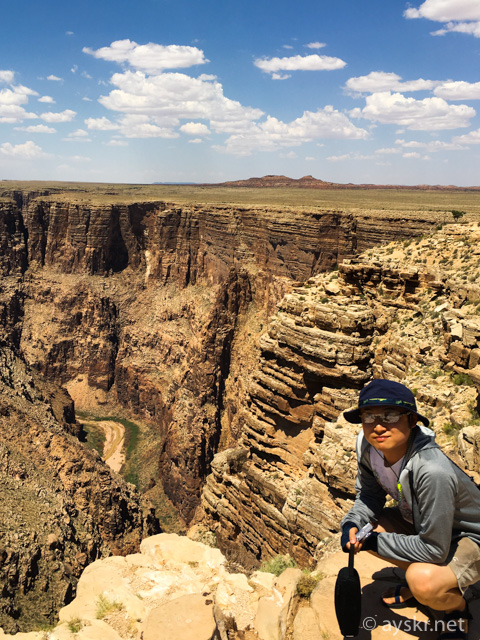 I will definitely take a break, but the next destination is the main of the trip "Grand Canyon". We will hurry ahead for more spectacular scenery.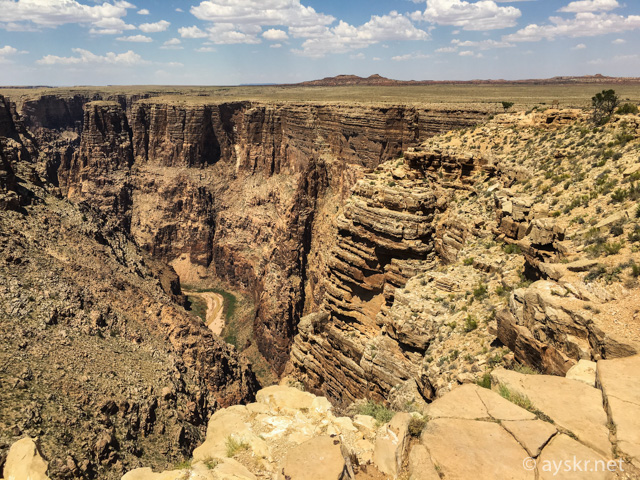 Grand Canyon National Park
We entered Grand Canyon National Park from East Gate. From the Watch Tower that it is made of rocks of the Grand Canyon, it is finally our Grand Canyon, First View.
The rift of the grand scale of the earth. It is a landscape that words of explanation are hard to find.
Contrast with Watch Tower. In the valley bottom you can see the blue Colorado River that has created this marvelous landscape flowing.
Desert View 360°
Post from RICOH THETA. #theta360 – Spherical Image – RICOH THETA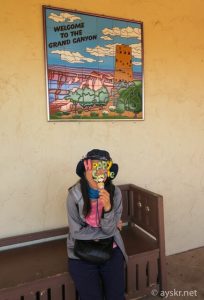 Grand View Point
It is a Grand View Point which went a little west by car from Desert View.
You can see lines of the strata and valleys well. Because this point can come only by car, people are few.
This is the other side. I am too magnificent and I do not know where to look.
From the Grand View Point, there seems to be a trail about 10 km around Horseshoe Mesa in front. According to the guide book Lonely Planet it is positioned as a hard one in considerable steep slope.
Grand View Point 360°
Post from RICOH THETA. #theta360 – Spherical Image – RICOH THETA
The summer Grand Canyon was too hot to act in the afternoon, so we decided to take a rest at the Red Feather Lodge where we had booked in Tusayan city outside South Gate .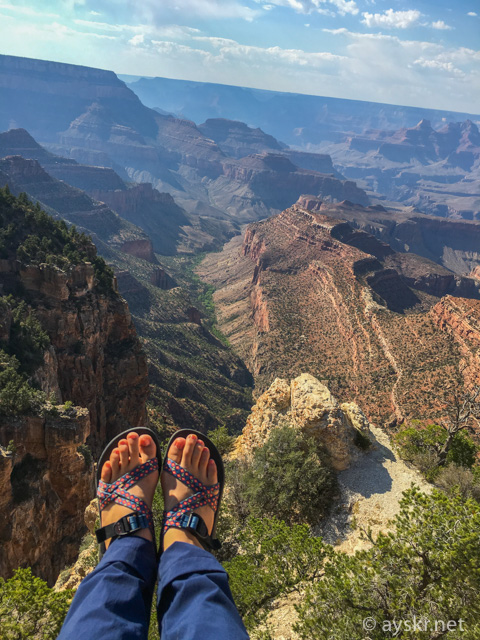 It is a plan to come back to see the sunset at the place where it's getting cooler after dinner!

[Today's memo]
Because the sun light is severe in the Grand Canyon, measures against UV radiation are essential.
These are related articles. 
It is a record of black tourism which kept on active until early morning, evening strength exhausted. Lol